The StepUP project takes part to the REBUILD Congress 2023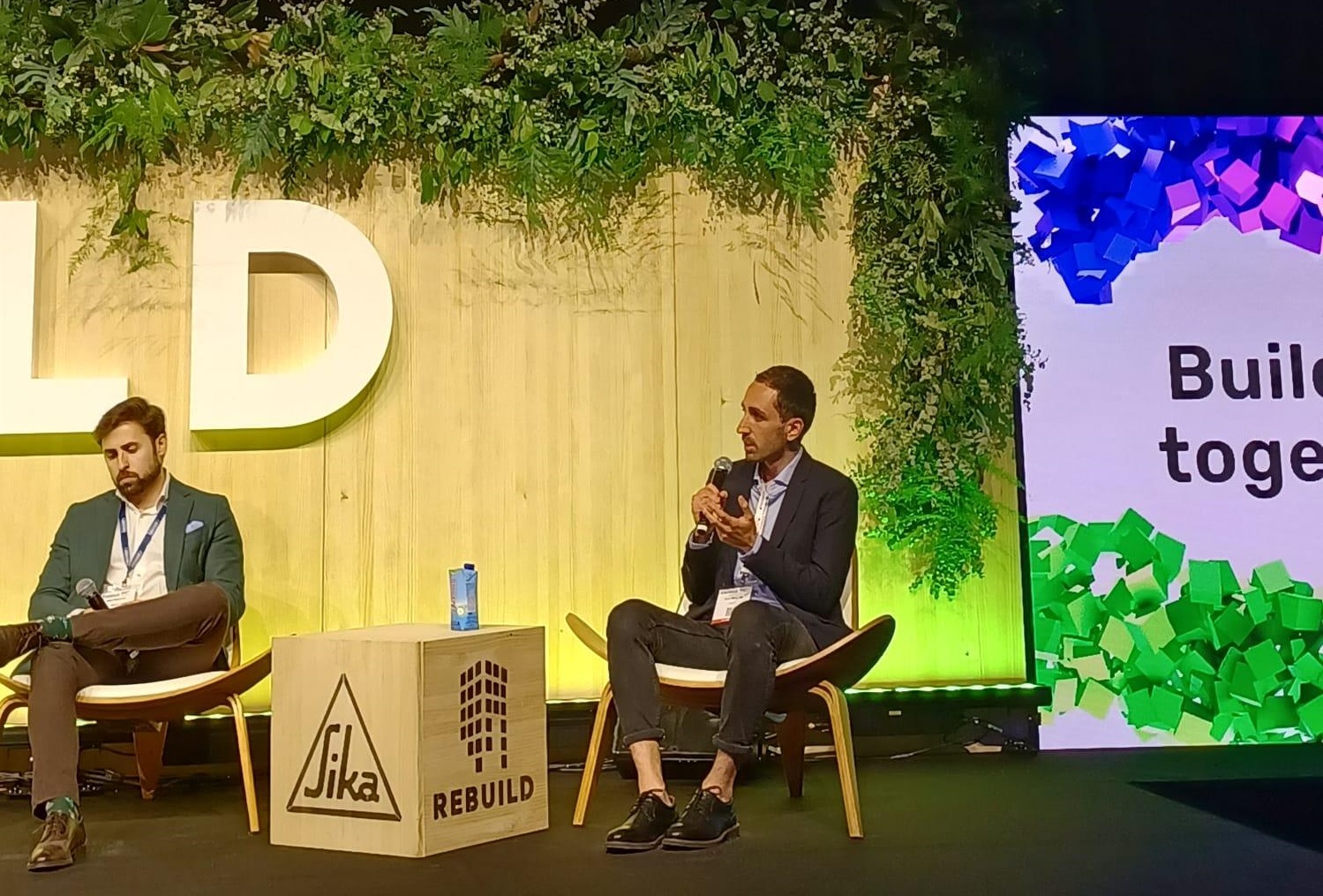 Project partners from Eurecat presented the StepUP during the REBUILD Congress 2023, the leading innovation event for building industry, taking place from 28th – 30th of March in IFEMA-Madrid, Spain.
During the session "New energy strategies: Passivhaus in private development", David Masip, architect and researcher from Eurecat, delivered the presentation "Plug&Play technology for the rehabilitation of buildings and new construction" based on the StepUP project.
The presentation explained the implementation of the Plug&Play module in a real pilot and showcased some relevant experiences on the R+D+i process related to activities in design innovation, sustainable strategies, simulation and tests carried out to validate the project's system.
Additionally, the session also included the participation of representatives from Grupo Lobe, Hydro Building Systems Spain – TECHNAL, Danosa and the Polytechnical University of Madrid (UPM).
REBUILD, the National Congress of Advanced Architecture and Construction 4.0, had the objective to showcase and discuss about new materials and solutions, the latest emerging technologies and the most innovative construction systems. The event is a great opportunity for manufacturers and distributors to identify new construction companies, developers, rehabilitation companies, architects, builders and installers, as well as innovative projects and key partners in the framework of construction and renovation sector.

This project has received funding from the European Union's Horizon 2020 research and innovation programme under grant agreement no. 847053.
This website reflects only the author's views. The European Climate, Infrastructure and Environment Executive Agency is not responsible for any use that may be made of the information it contains.
SUBSCRIBE TO OUR NEWSLETTER