The project's deep renovation solutions are being demonstrated in three different types of buildings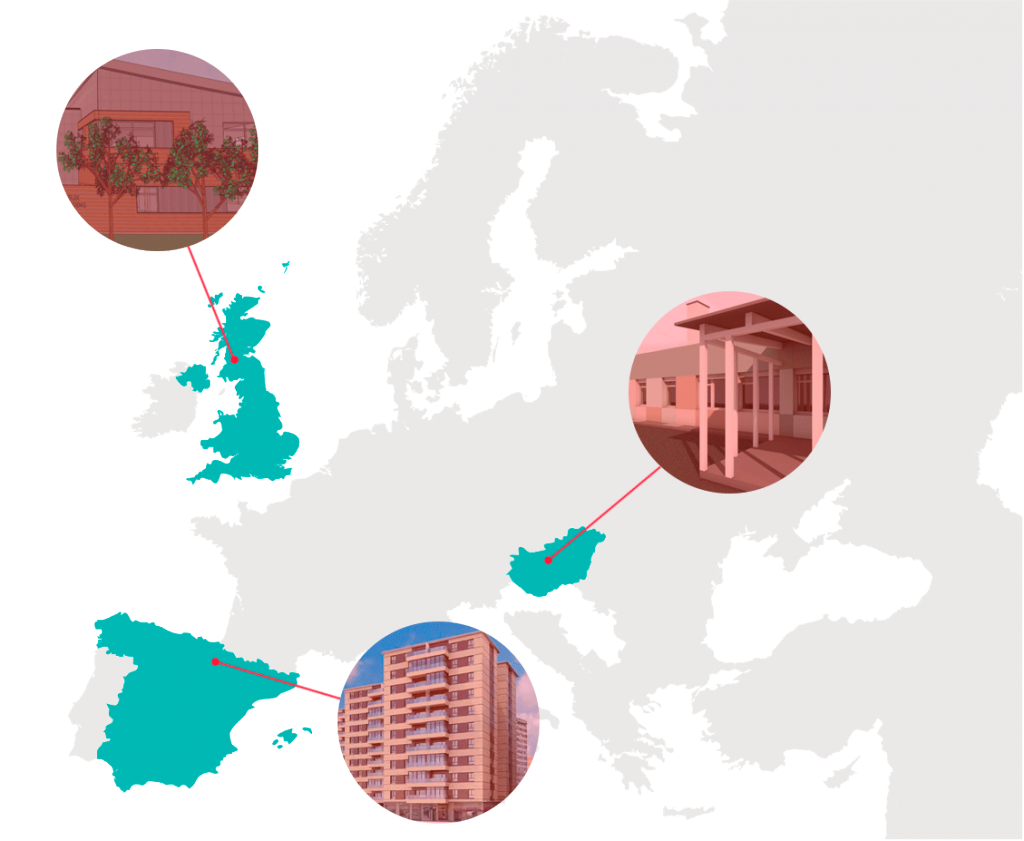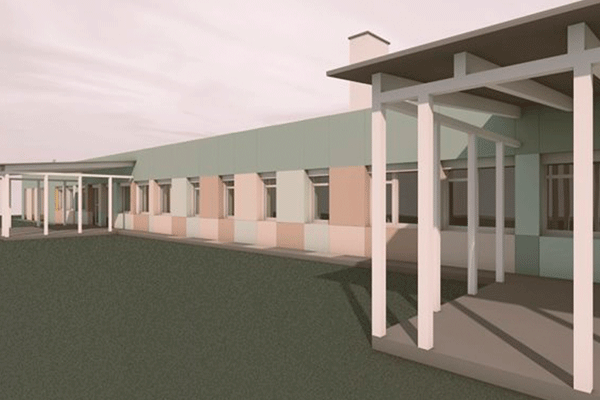 Public non-residential building
Zöld-Liget Kindergarten was built in 1952 in Budapest's suburban area, including four classrooms and supporting rooms. It consists of a one-story building with a small basement.
The current energy performance of the building is poor due to significant heat loss through the roof and walls.
In this pilot, StepUP technologies will be demonstrated for public authorities. The deep renovation intervention includes the installation of the Plug & Play Envelope System, StepUP Heating Solution, roof insulation, the installation of PV panels and the change of the heat distribution system.
Multi-family residential dwelling
Multi-owner apartment block built in the 70's with 40 apartments and a ground floor used for commercial purposes.
The building was built before the implementation of energy efficiency regulations and currently deal with thermal discomfort, low airtightness values and high energy consumption. StepUP is helping owners' community to increase the overall thermal insulation of the building and improve the energy rating from E to B or C after the renovation.
Renovation works will comprise the installation of the Plug & Play Envelope System and a flexible Heating Solution with a continuous data monitoring for energy efficiency optimisation.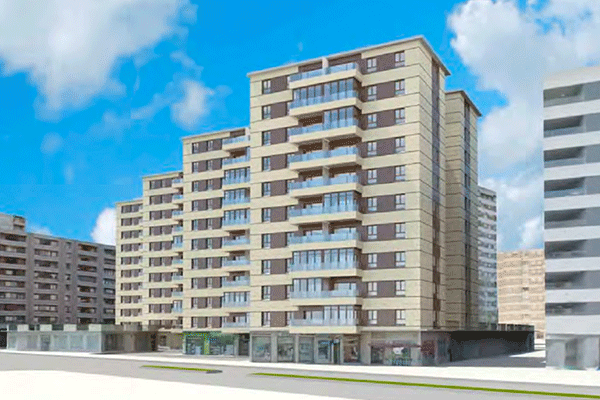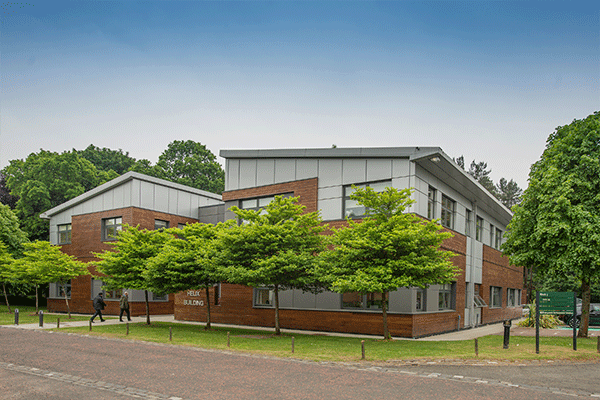 Rental private-office building
IES headquarters office building was built after 2000. This building will serve to demonstrate a common case for missed opportunities in deep renovation in the European built environment: the long-term office lease.
SMEs often can refurbish offices, but do not share costs and benefits of a deep renovation effort with the owner – effort which would reduce operational and maintenance costs, while increasing comfort conditions and productivity, benefitting owner and tenant.
In this pilot, the office will be monitored to develop a stepped renovation plan to be reviewed for the implementation and validation of the project methodology and the development of financial schemes for deep renovation to value the improvements delivered and the potential for a co-investment approach. Virtual pilot activities will be fully aligned with the real pilots for the data collection and design phase. 


This project has received funding from the European Union's Horizon 2020 research and innovation programme under grant agreement no. 847053.
This website reflects only the author's views. The European Climate, Infrastructure and Environment Executive Agency is not responsible for any use that may be made of the information it contains.
SUBSCRIBE TO OUR NEWSLETTER