StepUP project takes part in Sustainable Places Digital Conference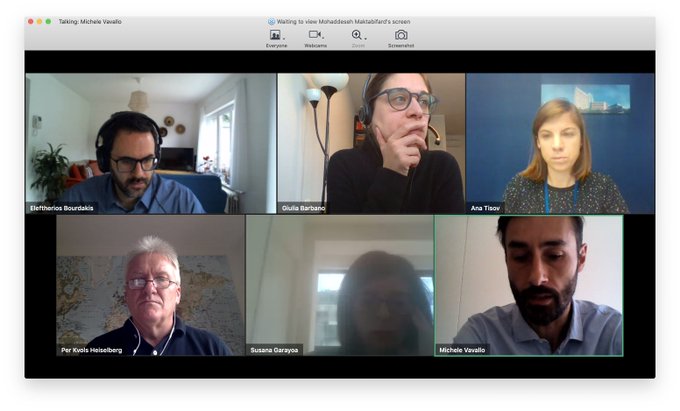 The StepUP project has been presented during the workshop "Innovative Solutions Supporting the NZEB renovation" organised during the Sustainable Places Conference, which has been celebrated in a virtual format between the 27th – 30th of October 2020.
The workshop, taking place on October 30th, was aimed at exploring how the Renovation Wave can be boosted through structured and holistic approaches and with the use of specifically developed innovative solutions, to support and accelerate the NZEB renovation in Europe.
The session was organised with the collaboration of ReCO2st, RenoZEB, DRIVE 0 and RezBuild, four other EU-funded projects developing processes and technologies to enhance deep renovation in Europe.
Project coordinator Giulia Barbano from Integrated Environmental Solutions (IES) presented StepUP as a key European project to transform the energy market and increase the rate of renovation across Europe, by promoting a deep renovation and decarbonisation of existing buildings. In addition, Barbano participated in the final panel discussion, which focused on the latest developed innovative solutions to accelerate buildings' renovation in Europe, current barriers and opportunities for the renovation wave and how to upskill professionals in the sector.
Sustainable Places is a yearly conference for the dissemination of research, the conduct of workshops, EU project clustering and networking between stakeholders of all types. SP2020 was held over four days as a digital event format. Between opening and closing keynote sessions, parallel technical sessions and project-organized workshops were held on conference topic areas.

This project has received funding from the European Union's Horizon 2020 research and innovation programme under grant agreement no. 847053.
This website reflects only the author's views. The European Climate, Infrastructure and Environment Executive Agency is not responsible for any use that may be made of the information it contains.
SUBSCRIBE TO OUR NEWSLETTER