StepUP participates at Sustainable Places 2023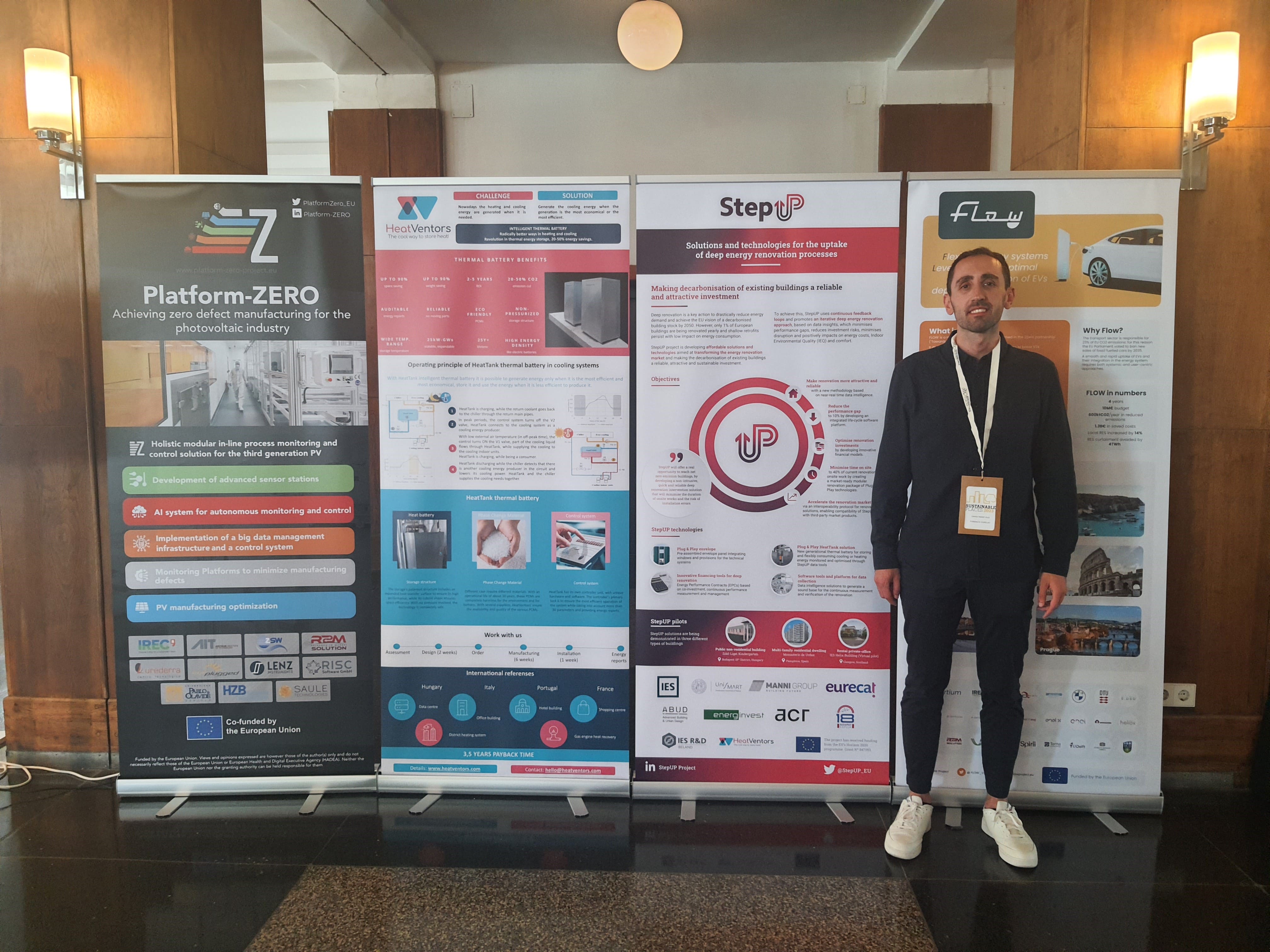 StepUP project's partners participated in two different sessions held as part of the 11th annual edition of the Sustainable Places Conference, which was celebrated as a hybrid event, from June 14-16 in Madrid, Spain.
The participation in the event included two presentations by Amisha Panchal, StepUP coordinator from Integrated Environmental Solutions (IES). In the first session, she explained the digital simulation and visualization tools developed under the framework of the StepUP project and used to carry out a feasibility study for a deep renovation at district level with Budapest 18th District Municipality. The tools are integrated into a lifecycle platform enabling the deployment and tracking of different phases of the StepUP methodology and the interest groups involved at each stage.
On the second session, Panchal presented the leveraging of IoT-enabled Digital Twins to enable informed retrofit decisions and allowing smart energy and comfort optimization services. First results from the software tools and platform for the project were shown.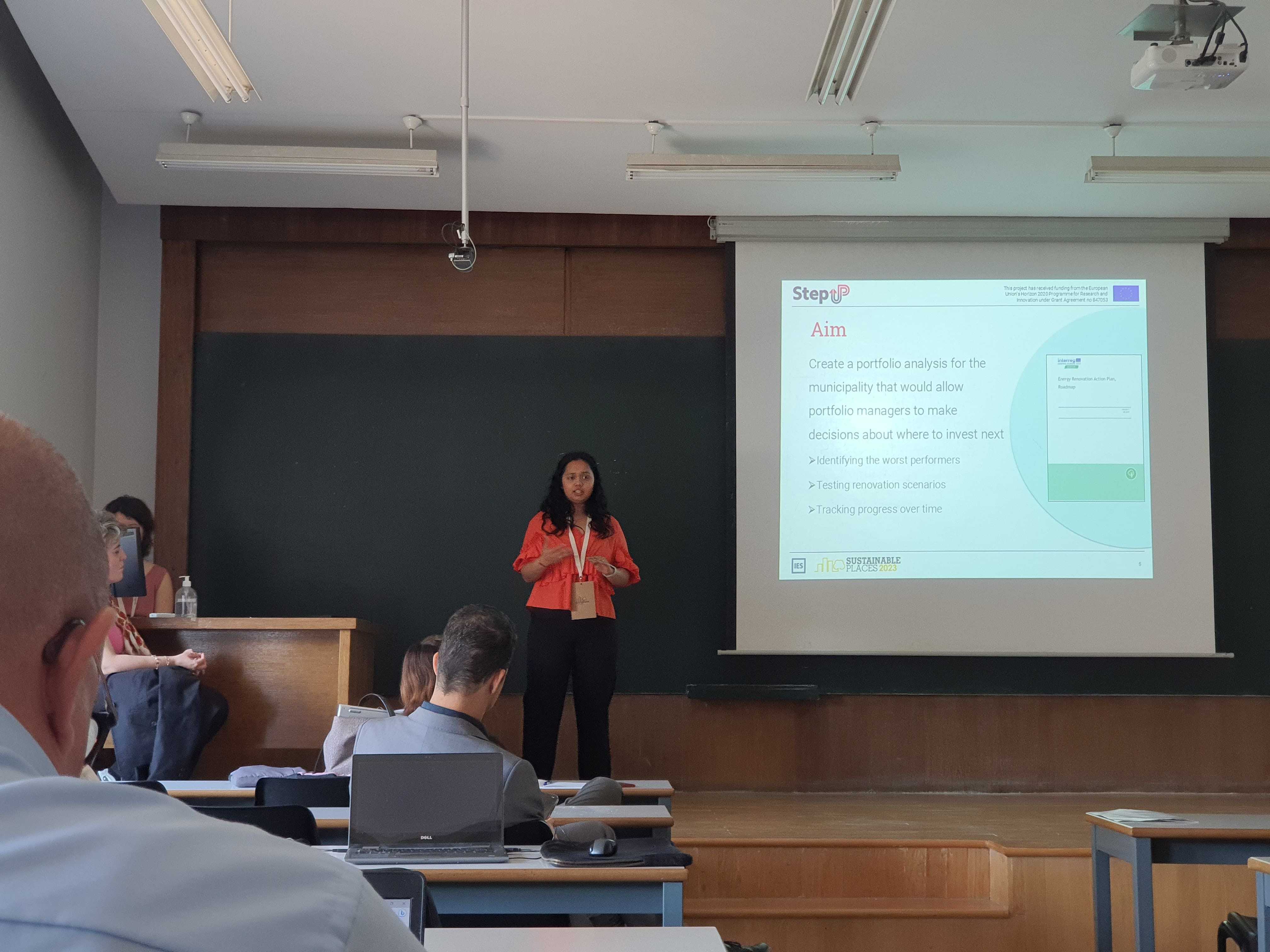 On the other hand, David Masip, architect and researcher at Eurecat, participated at the workshop "50 shades of deep industrial energy modernization", which was organised together with the Giga Regio Factory, BuildUPspeed, INFINITE project, Drive 0 EU H2020, PLURAL, Switch2Save and ENSNARE projects.
During the workshop the key challenges and factors that hinder the uptake of industrialization and establishment of deep-renovation factories were identified and several examples of successful deep-renovation projects were showcased. David Masip delivered an presentation on StepUP plug & play industrialised solutions and the challenges encountered and lessons learned to combine the best of the different proven industrialization approaches considering the types of buildings, the climate, and countries.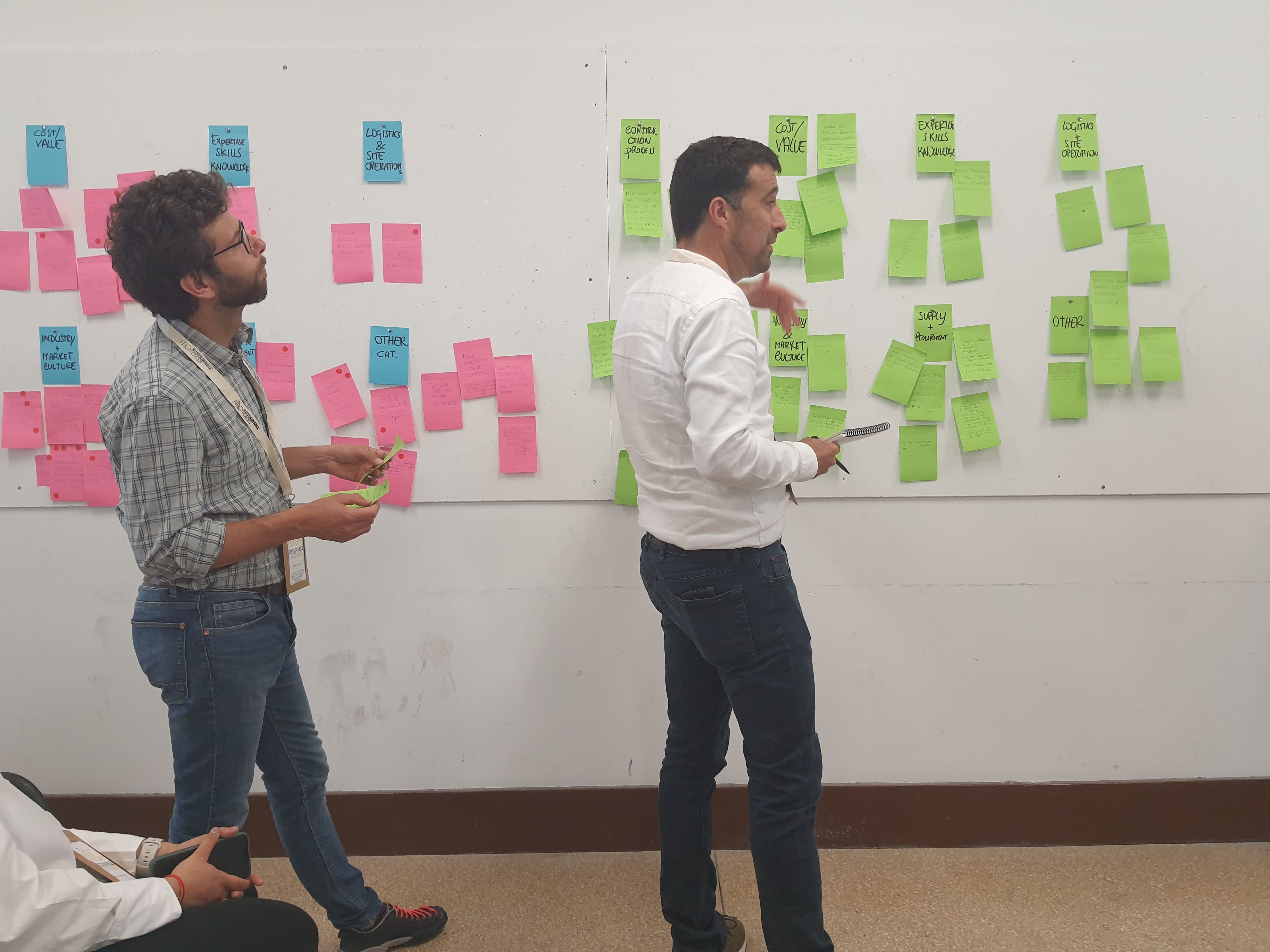 During the conference, two rollups on StepUP solutions and main objectives were displayed in the poster area.
StepUP uses continuous feedback loops and promotes an iterative approach to deep energy renovation, based on data-driven insights, that minimizes performance deficiencies, reduces investment risks, minimizes disruptions, and positively impacts energy costs, indoor environmental quality (IEQ) and comfort. The project develops solutions and technologies aimed at transforming the energy renewal market and making decarbonisation more attractive.
Each year, Sustainable Places presents themes that are shaping how we think about cities and the built environment. In all editions, Sustainable Places is open to all topics related to building sustainability and often reflect the priorities described in the European Commission's societal challenges and the United Nation'' Sustainable Development Goals.

This project has received funding from the European Union's Horizon 2020 research and innovation programme under grant agreement no. 847053.
This website reflects only the author's views. The European Climate, Infrastructure and Environment Executive Agency is not responsible for any use that may be made of the information it contains.
SUBSCRIBE TO OUR NEWSLETTER