StepUP takes part in the DRIVE 0 Final Symposium & Clustering workshop on innovative trends in sustainable construction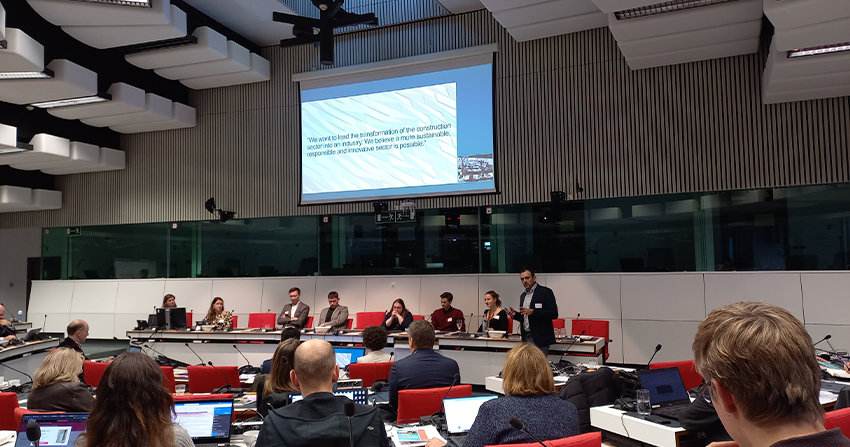 StepUP project partners participated in the Final Symposium & Clustering workshop "Fostering experiences from EU innovation projects to accelerate a sustainable built environment" organised by the European project Drive 0 and celebrated on November 15th in the European Committee of the Region (Brussels, Belgium).
The event had the objective to discuss about the importance and the impact of innovative construction and renovation approaches on both policy and the market, drawing insights from experiences from the ground.
Melinda Orova, Senior Consultant from ABUD – Advanced Building & Urban Design, participated in the session "Experiences from the projects to revolutionize construction", representing StepUP together with other EU-funded projects. The session was also attended by representatives from Drive 0, INFINITE, PLURAL, BuildUPspeed and Giga Regio Factory.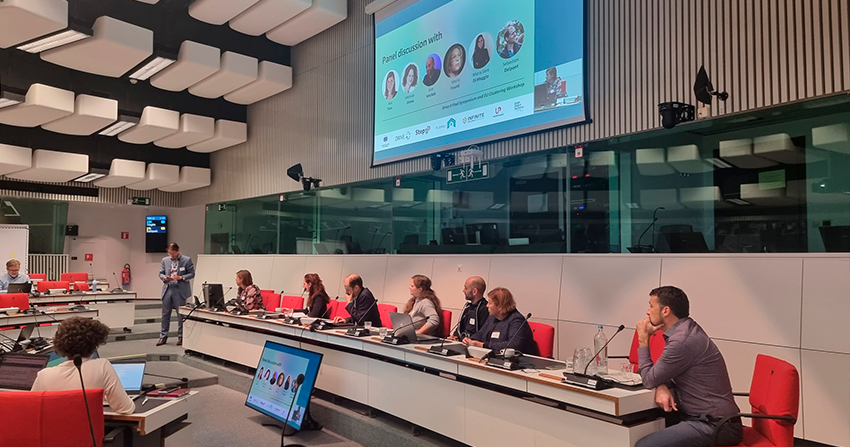 Additionally, Jesús Miguel Alonso, Innovation Director at ACR, participated in the session entitled "Illuminating opportunities to unleash the solutions market potential", focused on presenting and discussing about success cases in implementing sustainable approaches and innovative solutions within commercial operations. Representatives from WEBO, PichArchitects, BauKarussell and Enterprise Estonia & KredEx joint agency were also present in this session.
On the other hand, a project's poster was exhibited during the event, presenting StepUP as a key European project aimed at optimising deep renovation processes for the decarbonisation of the European building stock in order to increase renovation rates.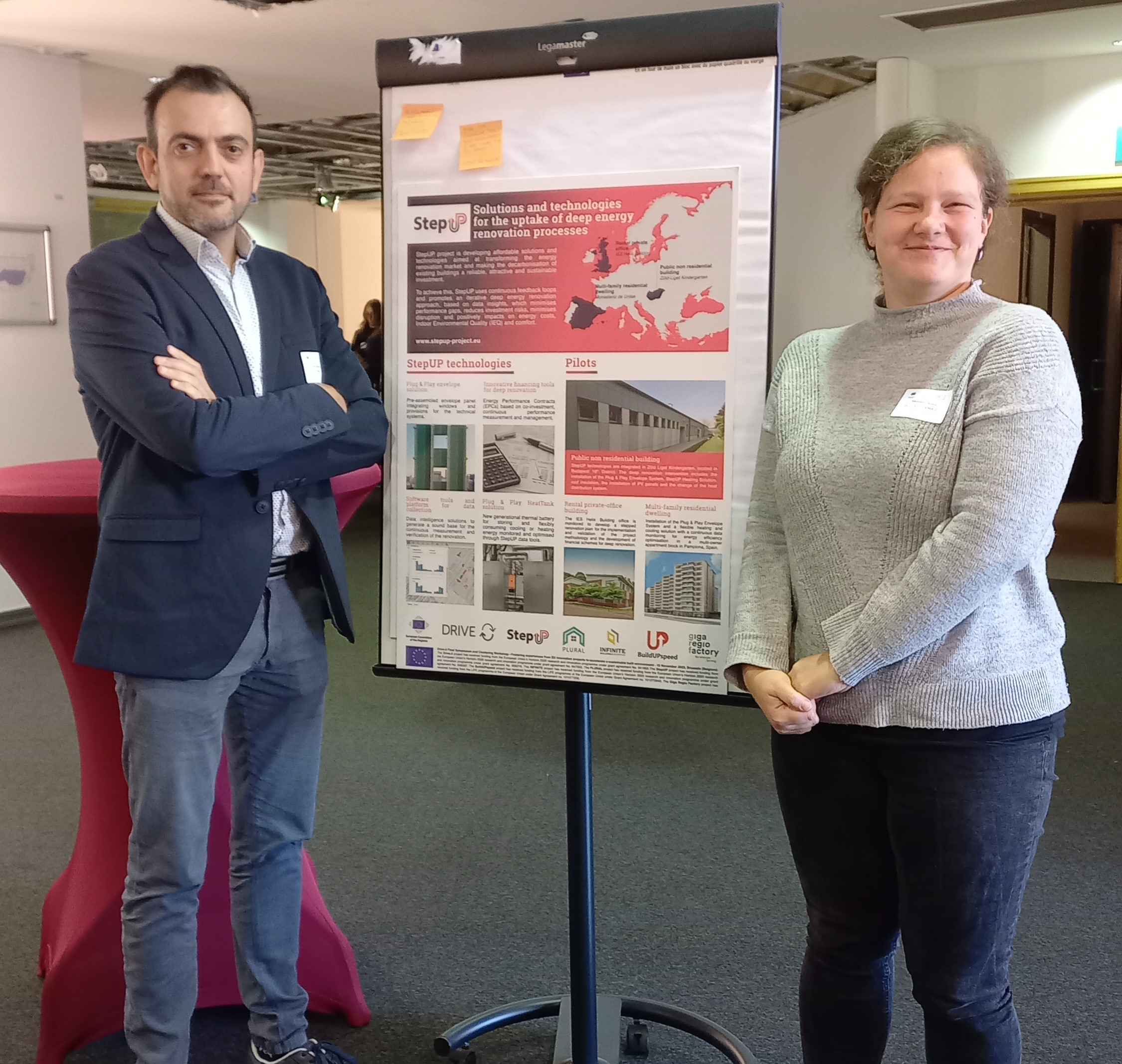 This project has received funding from the European Union's Horizon 2020 research and innovation programme under grant agreement no. 847053.
This website reflects only the author's views. The European Climate, Infrastructure and Environment Executive Agency is not responsible for any use that may be made of the information it contains.
SUBSCRIBE TO OUR NEWSLETTER